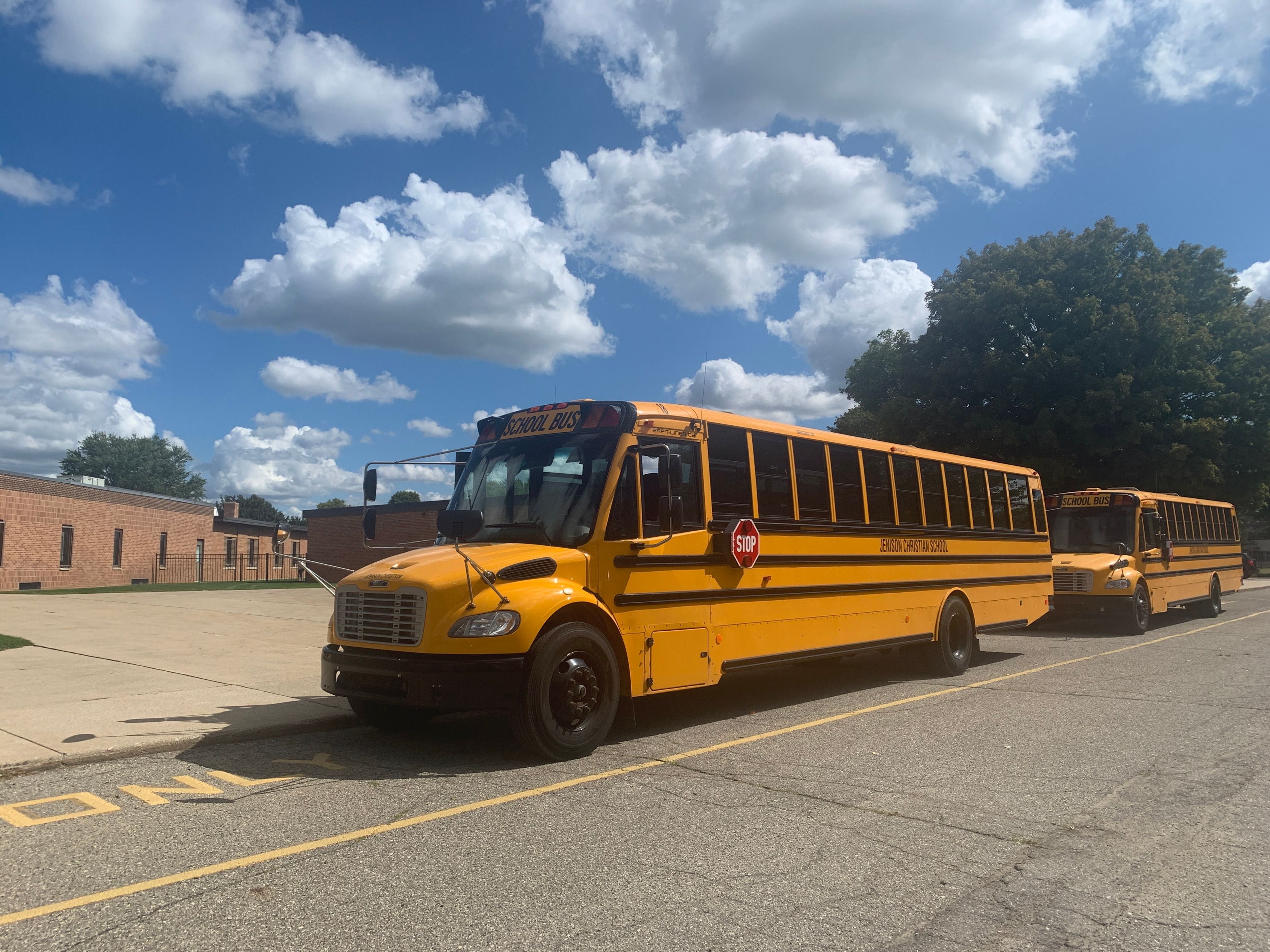 Our transportation is available to homes reaching out to Jamestown, Hudsonville, Grandville, and Jenison for students in PreKindergarten through 8th grade. We have no additional fees for the routes before school and after school.
If you live within 1.2 miles of JCS, we do not provide transportation as this is considered a parent drop-off zone, and we have childcare available on-site as needed. Please feel free to contact JCS Transportation Director, Julia Doornbos, at transportation@jenisonchristian.org OR Principal, Joe Oosterheert, at 616-457-3301 with any transportation needs.
2022/2023 Transportation Letter

Students 4th grade and younger (unaccompanied by a middle school sibling) will not be released from the bus without a parent visible at the bus stop or visible garage door open indicating a parent is home. If there is no indication that a parent is at the stop, student(s) will be returned to JCS Childcare following the completion of the bus run. *If you give permission for JCS to release your students 4th grade and younger from the bus if you are not present when the bus arrives at your student's stop, please follow these 3 simple steps:
SIGN the document.