Jenison Christian is a member of the AOK Christian School League. The members of this league are: Adams Christian, Allendale Christian, Byron Center Christian, Calvin Christian, Dutton Christian, Heritage Christian, Hope Christian, Hudsonville Christian, Jenison Christian, Legacy Christian, Moline Christian, and West Side Christian. The purpose of the AOK League is to organize the seventh and eighth grade sports for the members of this league. The league does not include sixth grade.
At Jenison Christian, the primary goal of athletics is to bring glory to God by encouraging our athletes to perform to the best of the abilities God has given them. Middle school athletics should be viewed as a process beginning in the sixth grade and continuing through the eighth grade.
Participation
Sixth grade: Students participate in many one-day tournaments. These serve as an introduction to athletic competition. It is an opportunity for students to explore their interests and to enjoy a team experience. Equal participation is emphasized at this level. One-day tournaments are held in: basketball, golf, swimming, tennis, track, and volleyball.
Seventh and eighth grade: Teams encourage participation of as many individuals as possible, however, the emphasis shifts toward mature skill development as the number of practices and the number of games increases. The goal is to have a seventh and eighth grade team in every sport. However, if this isn't possible, seventh and eighth grade athletes are combined to form one team. In the event not enough seventh and eighth graders participate, sixth grade athletes may be asked to try out for an advanced team.
In addition to AOK league competition, seventh and eighth grade students may participate in teams that Unity Christian High School organizes for all Eastern Ottawa County Christian Middle School.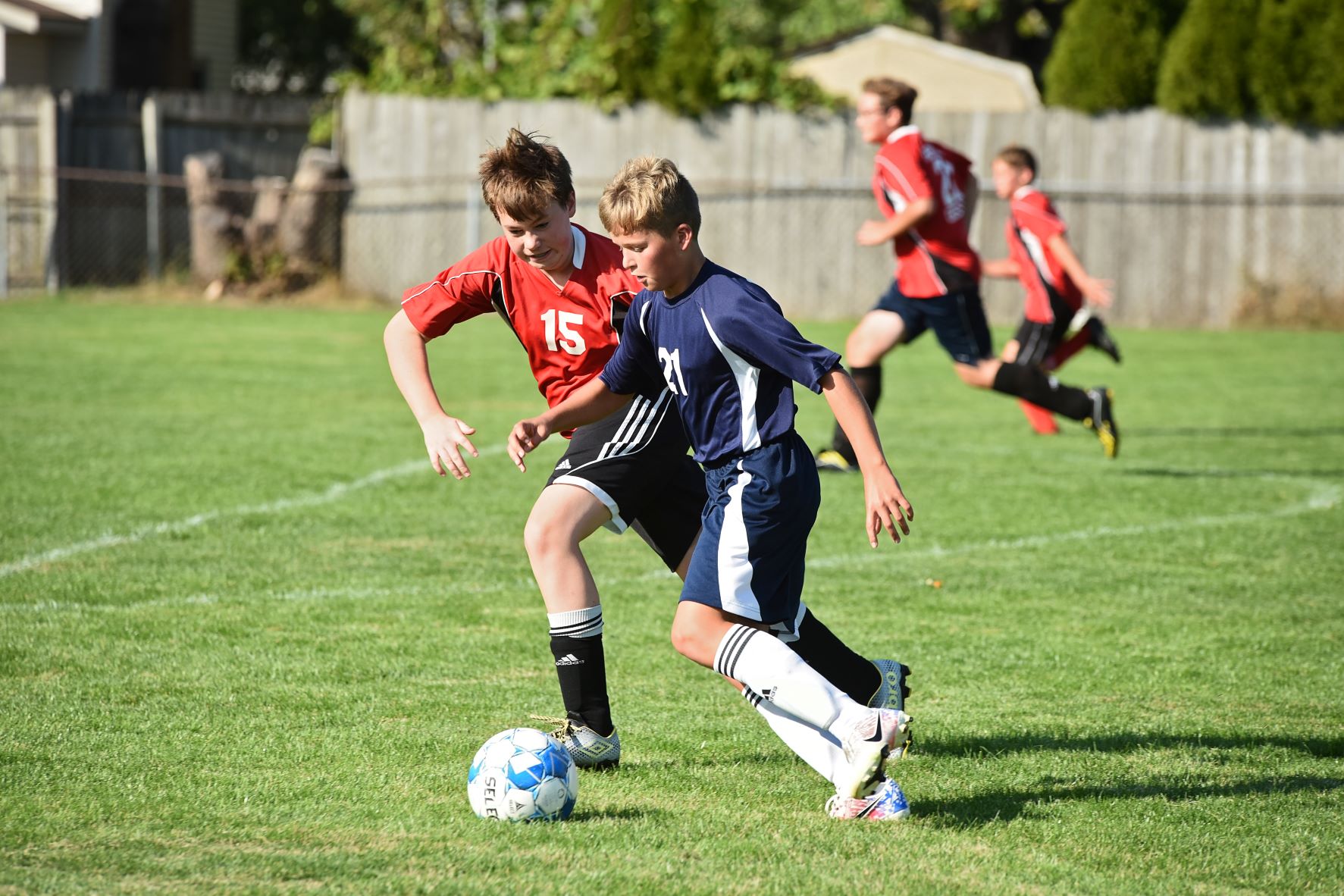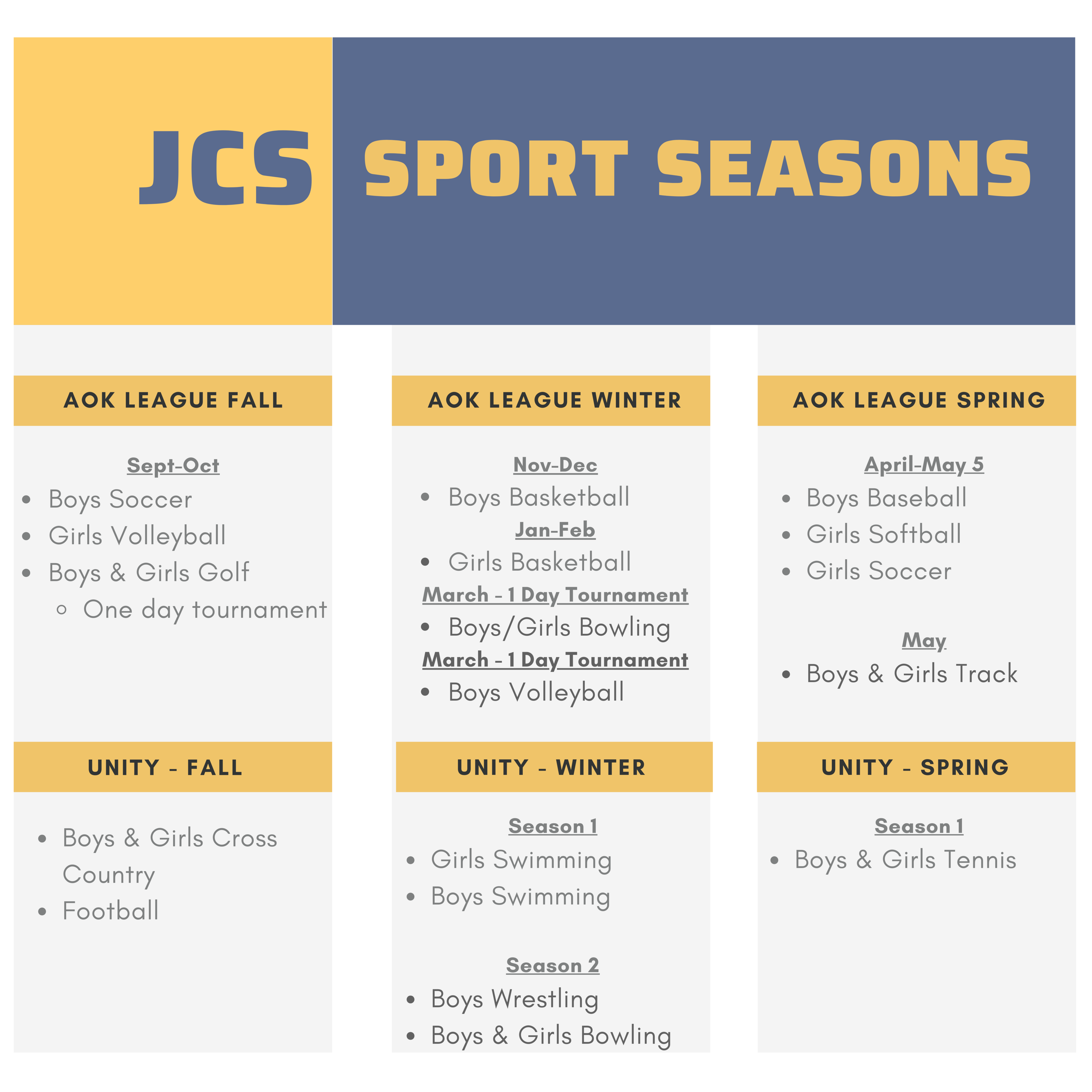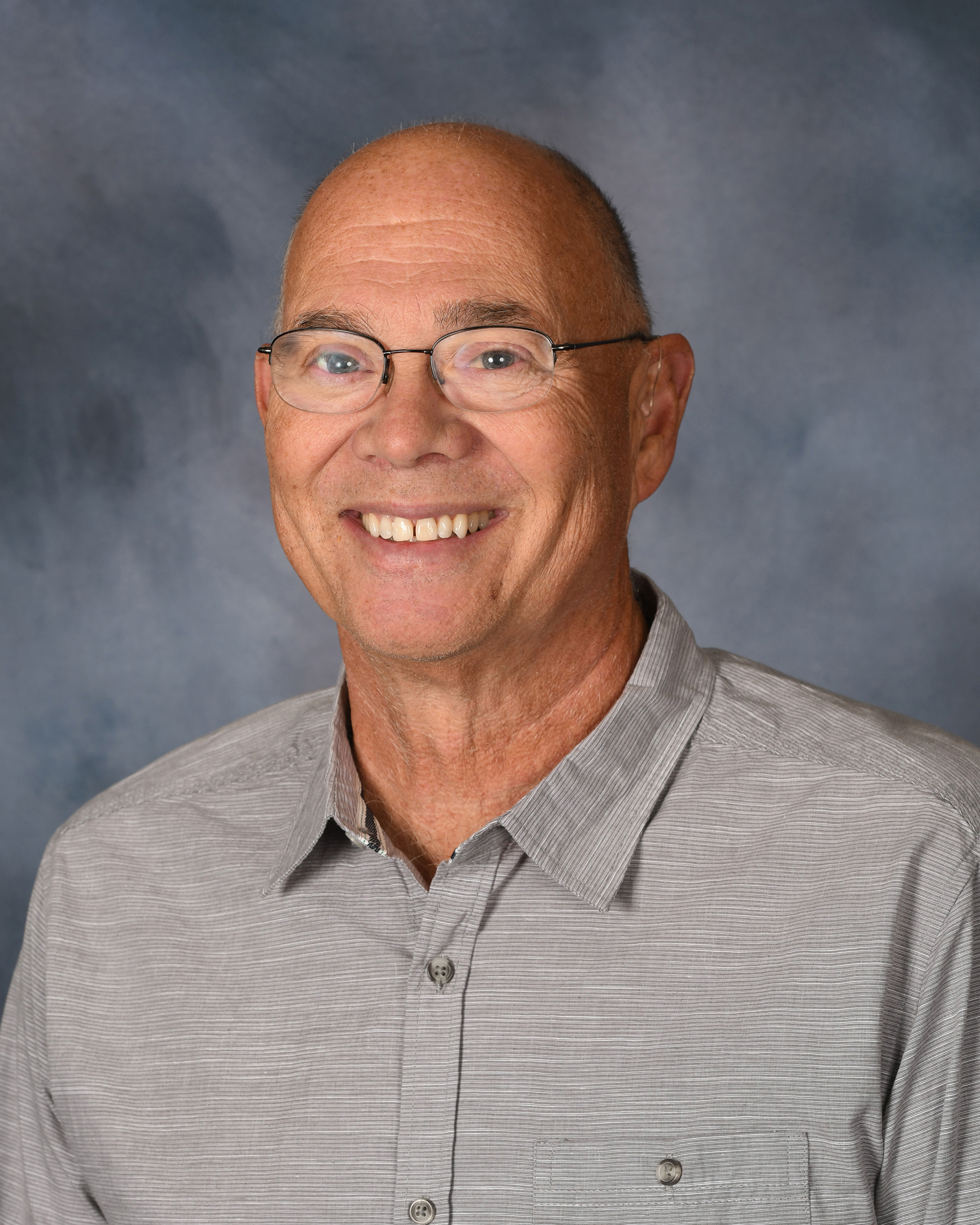 COACHES:
8th Baseball
Kevin Kerkstra
Payton Ponstein

8th Boys Basketball
Amanda Williams
Ben Peters

7th Boys Basketball
Tom Zeilstra

6th Boys Basketball
Scott Ponstine
Tom Zeilstra
8th Girls Basketball
** Accepting Applications**
7th Girls Basketball
**Accepting Applications**
6th Girls Basketball
Golf
Eric DeVries
Boys Soccer
Adrian Meekhof
Jonathon Smith
Girls Soccer
** Accepting Applications**
Softball
Lauren Wallis
Track
Brittany DeYoung
Nick Gast
Sherri Geddes
Mikayla Rozeveld
8th Girls Volleyball
**Accepting Applications**
​
7th Girls Volleyball
Mia VanDyken
6th Girls Volleyball
Lindsay Wohlford
8th Boys Volleyball
Erin Schipper
Mia VanDyken