Spiritual Emphasis Week
Spiritual Emphasis Week is a week-long exercise in spiritual growth. It is our prayer that during these five days, the staff and students of JCS will build community, connect with our Lord and each other, grow in relationship with our Lord and each other, and deepen our faith commitment.
During this week, one day is devoted to service work in the community. The entire student body travels to more than 20 sites including nursing homes, thrift stores, day care centers, community gardens and other agencies. Students are encouraged to be the hands and feet of Jesus in our community.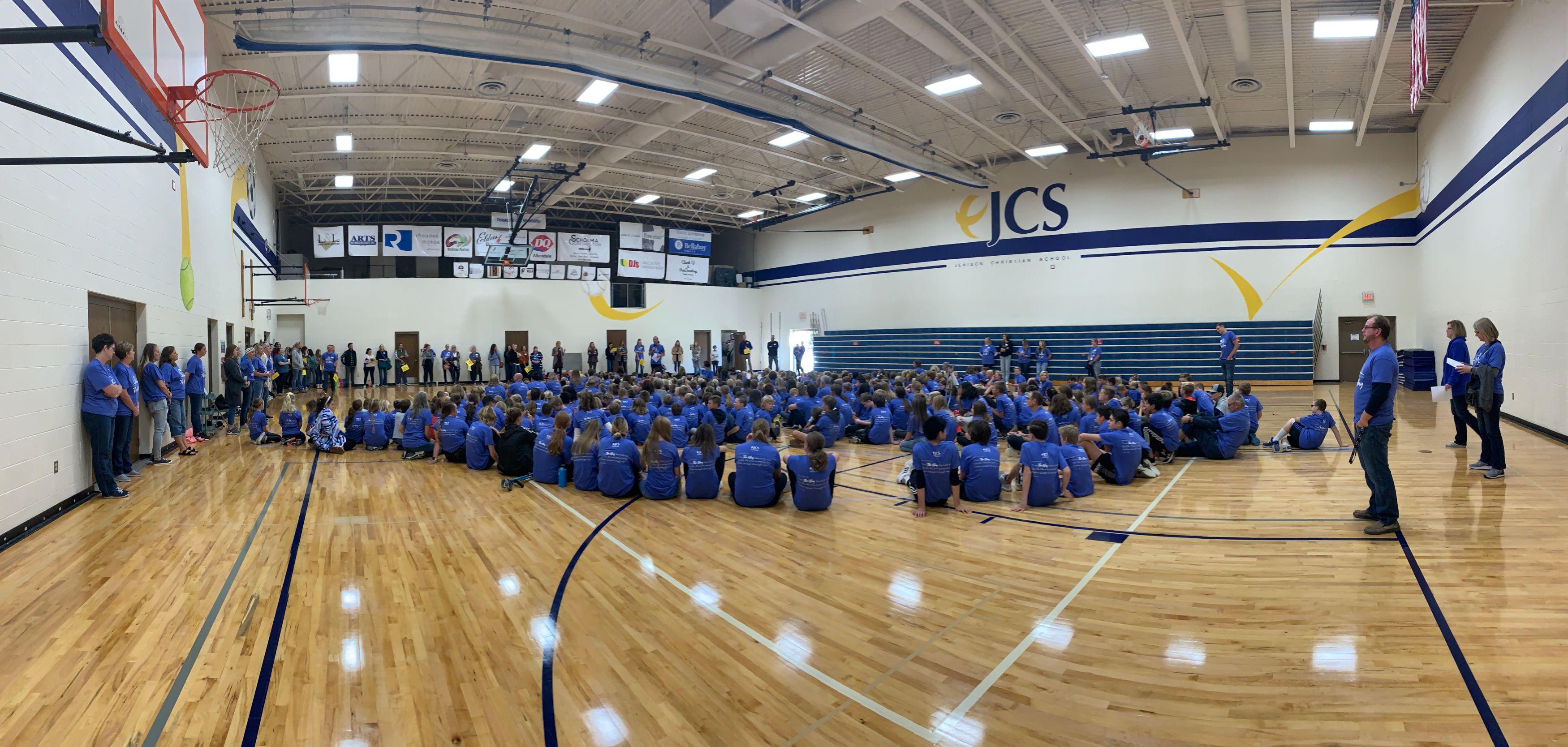 Service Projects
1st grade connection to American House

Thanksgiving Food Drive: Every Thanksgiving, student in the middle school host a school-wide food drive for area food distribution agencies.
8th Grade Serve Project: Every spring, the eighth grade class at JCS embarks on a service project to the greater Grand Rapids area. For 2 1/2 days, students serve at various inner city churches and agencies whose focus is to be the hands and feet of Christ while staying overnight at Other Way Ministry.
7th Grade Serve Project: Every spring, the seventh grade class joins the 8th graders on a service project to the greater Grand Rapids area. For 2 1/2 days, students serve at various inner city churches and agencies whose focus is to be the hands and feet of Christ.
6th Camp
5th camp