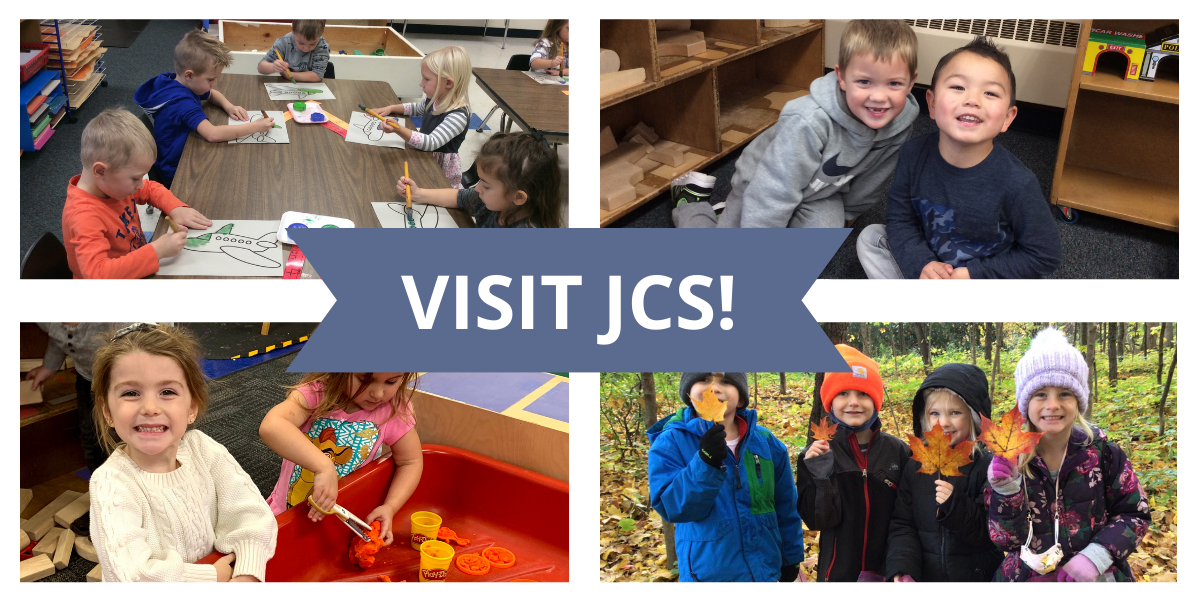 The 2022/2023 school year is right around the corner and we are excited to offer opportunities for prospective families to come visit Jenison Christian School.
Early Childhood Open House
Families are invited to learn more about Jenison Christian School's 2022/2023 Early Childhood programs at our Early Childhood Open House on Thursday, January 13 from 6:00-8:00pm. Come visit us and then enrollment opens on Friday, January 14 @ 8AM.
**Note: We are also scheduling small group tours on Tuesday, January 11 & 18, 2022. Click HERE to sign up!**
TAKE A PRIVATE TOUR!
Jenison Christian School is currently scheduling private tours for NEW prospective families. Sign up today! A tour gives you the opportunity to see our classrooms, meet staff members, ask questions, and get excited about the programs that Jenison Christian School has to offer your family.
On-site Childcare (6:45AM-5:45PM), including infant care and after-school care
3 year old Preschool (2 or 3 mornings 9:00-11:30AM)
4 year old Preschool (2, 3, or 4 mornings 9:00-11:30AM)
Pre-Kindergarten (Half day 8:15AM-12:00PM OR All day 8:15AM-3:15PM)
Kindergarten (Half day 8:15AM-12:00PM OR All day 8:15AM-3:15PM)
1st-8th Grade (8:15AM-3:15PM)