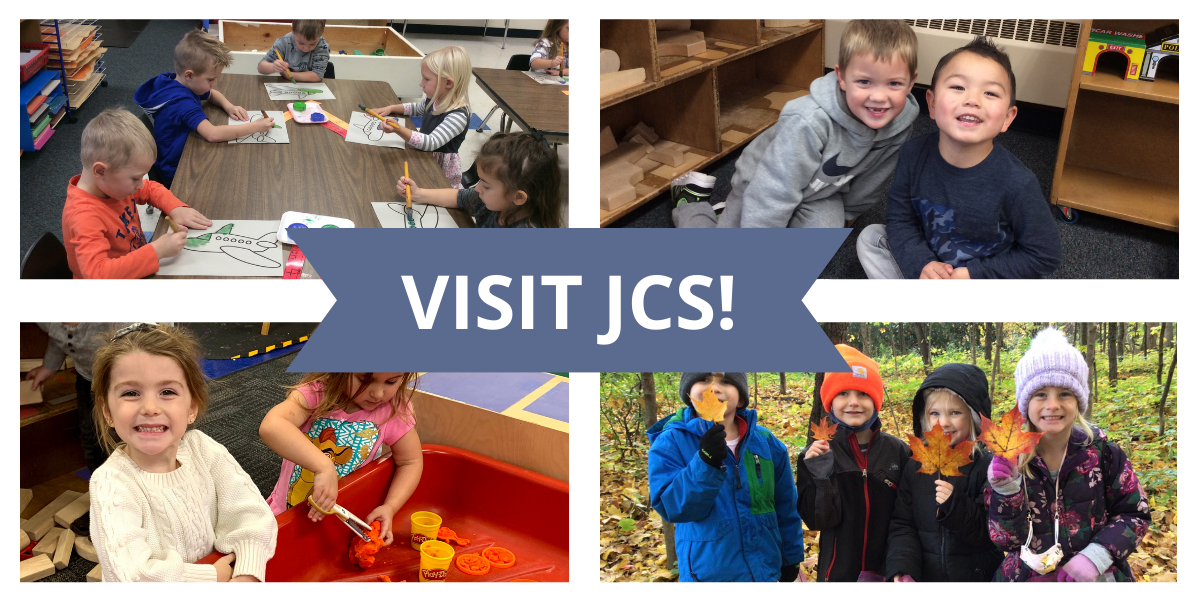 The 2021/2022 school year is right around the corner and we are excited to offer opportunities for prospective families to come visit Jenison Christian School.
TAKE A TOUR!
Jenison Christian School is currently scheduling private tours for NEW prospective families.
Sign up today!
A tour gives you the opportunity to see our classrooms, meet staff members, ask questions, and get excited about the programs that Jenison Christian School has to offer your family.
On-site Childcare (6:45AM-5:45PM), including infant care and after-school care
3 year old Preschool (2 or 3 mornings 9:00-11:30AM)
4 year old Preschool (2, 3, or 4 mornings 9:00-11:30AM)
Pre-Kindergarten (Half day 8:15AM-12:00PM OR All day 8:15AM-3:15PM)
Kindergarten (Half day 8:15AM-12:00PM OR All day 8:15AM-3:15PM)
1st-8th Grade (8:15AM-3:15PM)