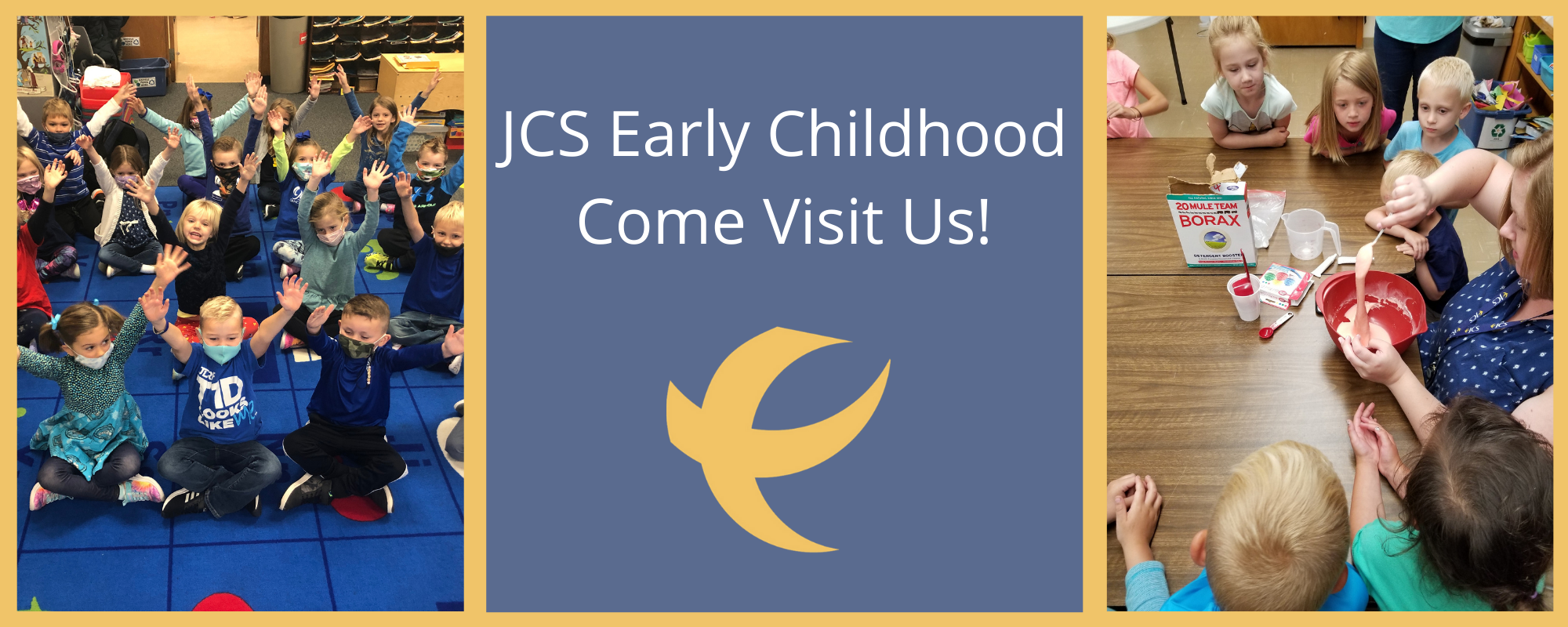 The 2021/2022 school year is right around the corner and we are excited to offer opportunities for prospective early childhood families to come visit Jenison Christian School.
January 2021 Group Tours:
take a tour to WIN a $250 tuition voucher!
Jenison Christian School is scheduling group tours on
January 12, 14, 18, 20, 26, or 28
for NEW prospective families.
Sign up today
and upon completion of either a group tour or private tour, your name will automatically be entered into a drawing to WIN a $250 non-transferable tuition voucher! A tour gives you the opportunity to see our classrooms, meet teachers, ask questions, and get excited about the programs that Jenison Christian has to offer your family.
Click HERE to sign up today for a group tour!

Group tours are every 30 minutes between 4:30 - 7:30 PM
Masks are required
Adults only for January tours. (Please note: We hope to have an open house later in the spring for students to visit JCS.)

If none of these dates work or if you would like to schedule a private tour at a time that works best for you, please click HERE.
EARLY CHILDHOOD PROGRAMS
~ On-site Childcare (6:45AM-5:45PM), including infant care and after-school care ~
~ 3 year old Preschool (2 or 3 mornings 9:00-11:30AM) ~
~ 4 year old Preschool (2, 3, or 4 mornings 9:00-11:30AM) ~
~ Pre-Kindergarten (All day 8:15AM-3:15PM OR Half day 8:15AM-12:00PM) ~
~ Kindergarten (All day 8:15AM-3:15PM OR Half day 8:15AM-12:00PM) ~